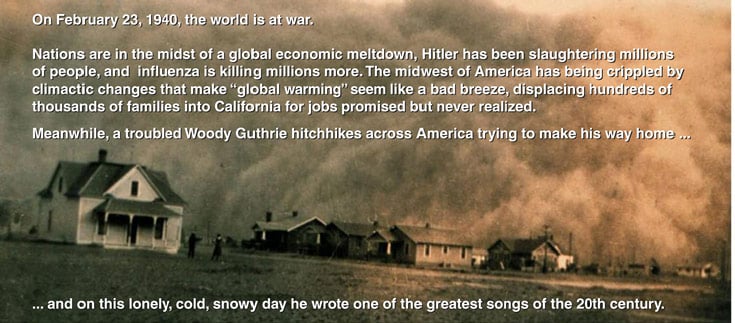 Woody Guthrie is best-known for his classic folk ballad "This Land Is Your Land" actively performed in schools across the country and concert stages worldwide.
Woody was born in Oklahoma in 1912, the son of a successful politician and busi- nessman. During his early teens his mother fell ill, the family split apart and he spent his summers as a migrant farm worker. When he was 15, he left home to travel the country by freight train with his guitar and harmonica.
In 1937 Woody journeyed to California with dreams of become a western singer. He ap- peared on several radio shows and soon he began writing his own songs about the dispos- sessed created by the Great Depression, reflecting a strong compassion for common working people, becoming a musical spokesman for average Americans.
Woody Guthrie writes "This Land Is Your Land."
In 1939, singer Kate Smith had a hit record with Irving Berlin's "God Bless America." When he heard the song, Woody was incensed. While hitchhiking across America, making his way back home from a month long songwriting job with the Bonneville Power Company, Woody got stranded in Pennsylvania. Broke, cold and alone … and still very irritated by Kate Smith's hit record … he began writing yet one more tune.
On February 23, 1940, Woody finally made it home to New York City and finished his retaliation to Berlin's song, which he titled "God Blessed America for Me." Lyrically, it was communist-influenced retort to the sugary whitewash of the Berlin song reflecting not only Woody's support for the common folk, but also his deep love for his coun-try. His verses celebrated the beauty and grandeur of America while the chorus drove home the populist sentiment that the nation belonged to all the people, not merely the rich and powerful.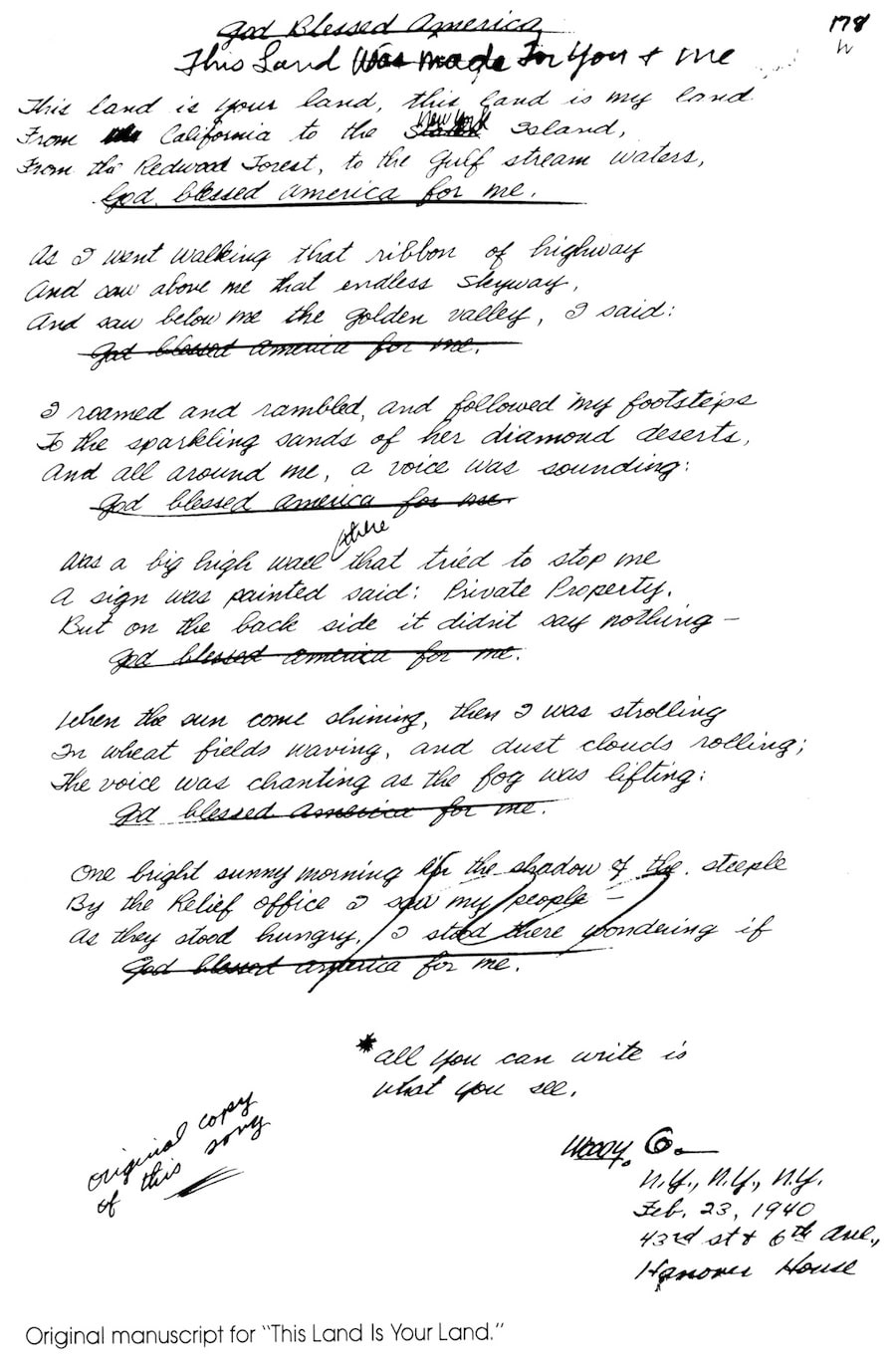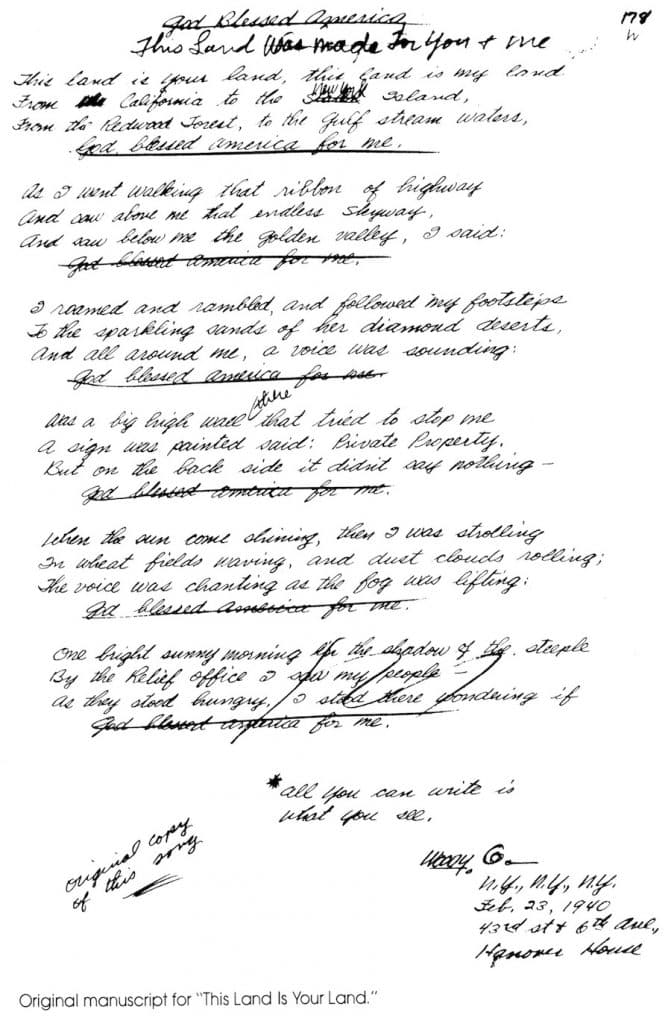 Woody's song remained silent in his notebook for years until his friend Pete Seeger began singing the song in schools. By that time, Woody had changed the name of the song, crossing out the original title, and replacing it with "This Land Is Your Land."
The most famous of his 1,000 songs, it was also one of his last. His career was cut short in 1954 when he was struck with Huntington's Disease. His final years were spent in a New York hospital where he received visitors like young Bob Dylan, who copied much of Woody's style.
Woody lived until 1967, long enough to see "This Land Is Your Land" sung by millions worldwide and his music inspire an entire generation.
Among his many post-humous honors, Woody has received:
The Grammy Lifetime Achievement Award (2000)
Induction into the Rock'n'Roll Hall of Fame (1988)
US Postage Stamp (1998)